Roller Shutters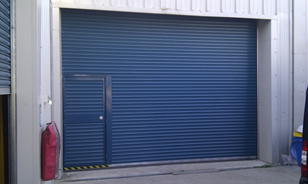 Industrial Roller Shutter doors can satisfy a number of applications ranging from small commercial shutters to large warehouse doors, with a number of colour finishes available.
Made with galvanised steel curtains, these doors are able to withstand rough and high frequency use, and adverse weather conditions.
Available with manual or automated operation these doors are durable and hard wearing.

We can also install roller shutters with "Wicket Doors" which allow pedestrian access without the need to lift the entire door.